Lembeh Strait - Muck Diving
The Lembeh Strait in North Sulawesi is world famous for its wonderful, photogenic underwater critters.
In fact the Strait is only a long and narrow strip that separates the mainland from the Lembeh island. But look closer and dive into its blue waters and discover a completely different world filled with fascinating and most colorful tropical underwater life that is loved for its wide range of small critters.
Administratively part of the municipality of Bitung, the harbor town of Manado, capital of the province of North Sulawesi, the Lembeh Strait stretches 16 km long and is only 1.2 kilometers wide, yet in these narrow waters no less than 88 diving spots have been discovered.
Dive sites here go to a depth of of between 15 to 25 meters. There are hardly any currents, and throughout the year the waters remain a warm 24 to 30 degrees Centigrades only. Its visibility is not too clear reaching between 4 meters to 20 meters only when one happens to be lucky, since its floor is sandy, and there are few corals.
Strangely enough this area is habitat to giant fish that are found almost nowhere else on earth. But among professional divers, the Lembeh Strait is better known as the "Best muck-diving site in the world".
Its unique eco-system has made this the home of nudibranch, flamboyant squid, mimic octopus to furry frog fish. Their exceptional beauty have made these creatures rare subjects for underwater photographers. For this reason marine photographers the Lembeh Strait is also known as "the Mecca of Macro Photography".
Aside from this natural wonder, from its surface the Lembeh Strait remains used as a harbor for local transport, fishery, marine industry, tourism and as a natural laboratory. Source: indonesia.travel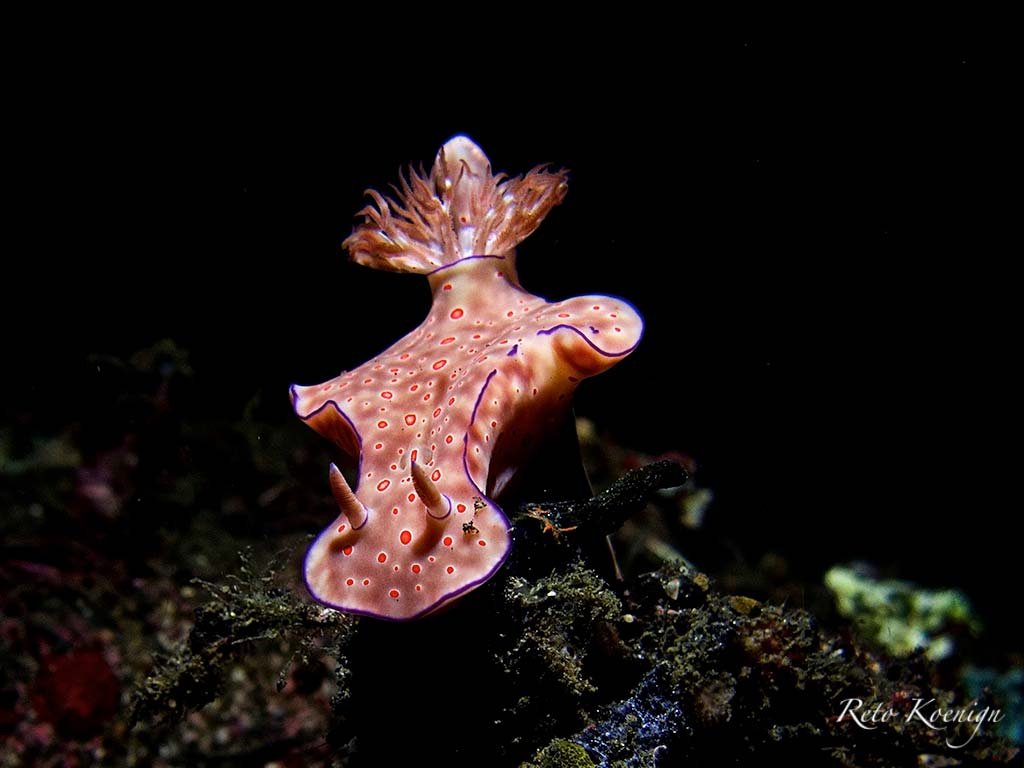 Mail Address:
Teluk Rarandam Kecil
Mawali - Lembeh Utara
Bitung - Sulawesi Utara
INDONESIA
Kode Pos: 95555